---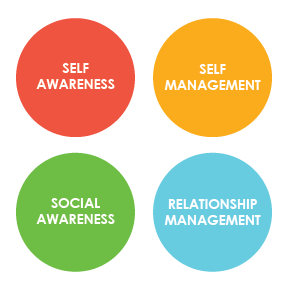 I remember having the thought, just before Emotional Intelligence was published in 1995, that if one day I overheard a conversation in which two strangers used the words "emotional intelligence" and both understood what it meant, I would have succeeded in spreading the concept more widely into the culture. Little did I know.
The phrase Emotional Intelligence or its shorthand EQ, has become ubiquitous, showing up in settings as unlikely as the cartoon strips Dilbert and Zippy the Pinhead, and in Roz Chast's sequential art in the The New Yorker. I heard that 'emotional intelligence' even made its debut in reality TV on The Bachelor.
Perhaps, the biggest surprise for me has been the impact EI (the abbreviation I prefer) has had globally, across many fields of study, functions, and disciplines. The Harvard Business Review has hailed Emotional Intelligence as "a ground-breaking, paradigm-shattering idea" and one of the most influential business ideas of the past 25 years.
Indeed, a rough calculation shows that on average Emotional Intelligence is twice as important as cognitive ability in terms of distinguishing average leaders from star performers. Emotional intelligence capabilities are recognized as essential not only to lead, but also for teamwork, customer experience, and financial performance.
For this reason I am delighted about this pilot. My team and I are committed to doing all we can to help you experiment with and gain fluency in emotional intelligence. We are thrilled to have you participate!
-Daniel Goleman