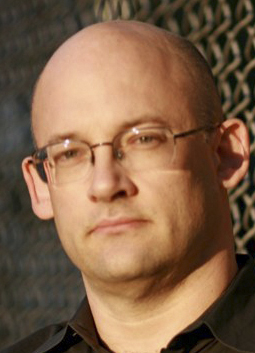 Clay Shirky
"In the academy, we lecture other people every day about learning from history. Now its our turn, and the risk is that we'll be the last to know that the world has changed, because we can't imagine""really cannot imagine""that story we tell ourselves about ourselves could start to fail. Even when it's true. Especially when it's true."

– Clay Shirky, 2012
Clay Shirky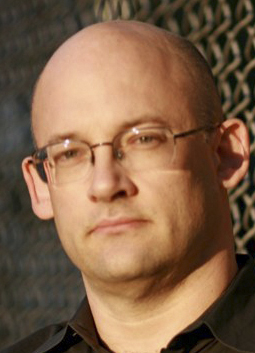 Clay Shirky holds a joint appointment at NYU, as an Associate Arts Professor at the Interactive Telecommunications Program (ITP) and as an Associate Professor in the Journalism Department. He is also a fellow at the Berkman Center for Internet and Society, and was the Edward R. Murrow Visiting Lecturer at Harvard's Joan Shorenstein Center on the Press, Politics, and Public Policy in 2010.
At More Than Sound, Shirky is a conversationalist in Daniel Goleman's exclusive Wired to Connect: Dialogues on Social Intelligence. In the Wired to Connect dialogues, Goleman meets with leading thinkers whose virtuosity and innovation have transformed their own fields. As listeners, we have the unique opportunity to join them in their explorations, and through their discoveries gain useful insights for our own lives.
Shirky's segment, Socially Intelligent Computing, examines high performance in groups correlate with collective Social Intelligence, learn models to maximize group effectiveness online, avoid fragmentation and polarization in social and business networks, and strengthen relationships to build online unification and consensus.
â—Š
Shirky is also a featured guest in the new edition of Goleman's The Brain and Emotional Intelligence: New Insights. The Brain and Emotional Intelligence: New Insights  provides updates on the key findings that further inform our understanding of emotional intelligence and how to apply this skill set, especially in leadership roles. Over the last decade and a half there has been a steady stream of new insights that further illuminate the dynamics of emotional intelligence. In this book, Goleman explains what we now know about the brain basis of emotional intelligence, in clear and simple terms. This book will deepen your understanding of emotional intelligence and enhance your ability for its application.
â—Š
Other Publications:
Cognitive Surplus: How Technology Makes Consumers into Collaborators     â—Š      Here Comes Everybody: The Power of Organization Without Organizations     â—Š     Voices from the Net     â—Š     Internet by E-Mail
+ Read more
Related products