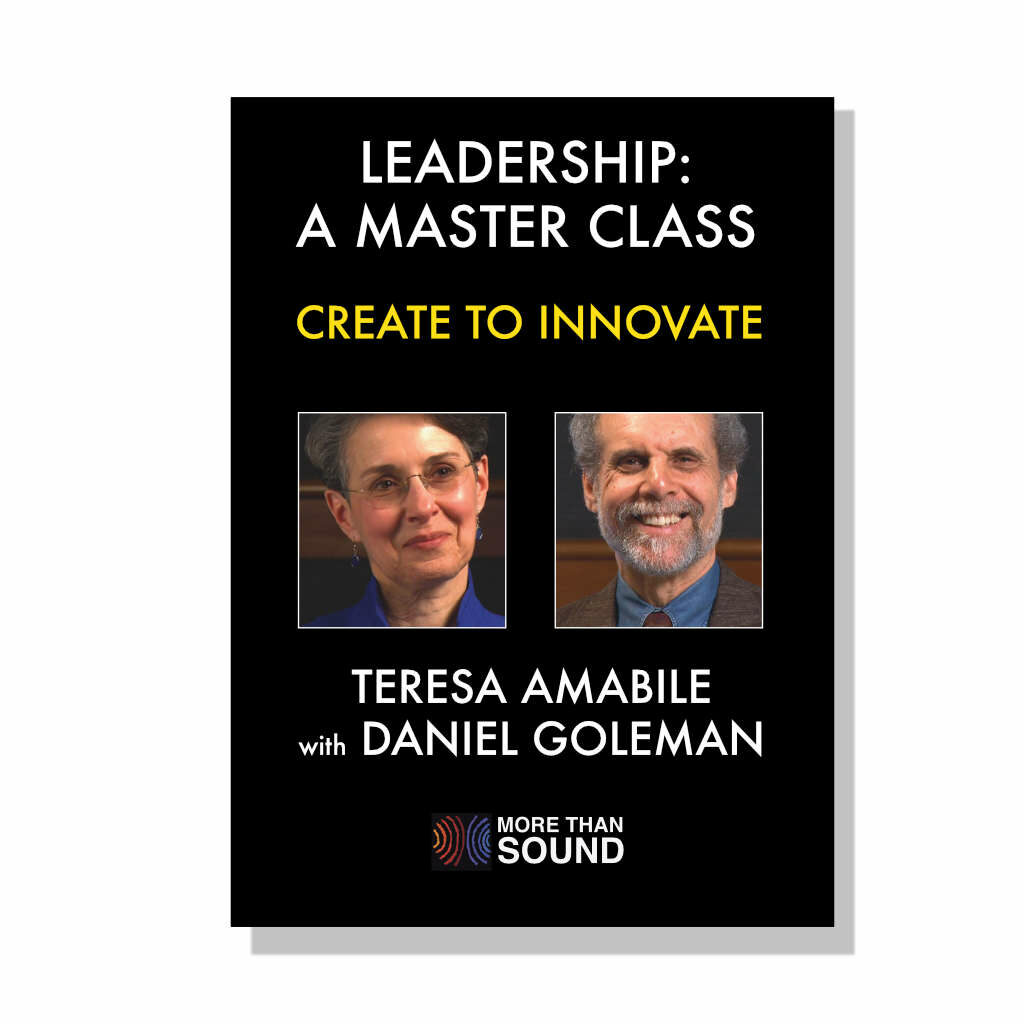 Create to Innovate with Teresa Amabile and Daniel Goleman
Format:
Streaming Video
Streaming Video
About Create to Innovate with Teresa Amabile
In Create to Innovate, Teresa Amabile and Daniel Goleman detail the latest research behind creativity and innovation and how leaders can drive these critical factors in any organization by creating and growing positive inner work lives for employees. This hour-long video includes five sections:
Managing for Creativity
How to Optimize the Creative Environment
Developing Your Own Creativity
Leadership: A Master Class is Daniel Goleman's comprehensive video series that examines the best practices of top-performing executives, and offers practical guidance for developing emotional intelligence competencies. The eight-part video collection includes more than eight hours of valuable industry expertise, research findings, and case studies through in-depth interviews with respected leaders in executive management, organizational research, workplace psychology, negotiation, and senior hiring.
Excerpts from Create to Innovate
<!- View not found ->