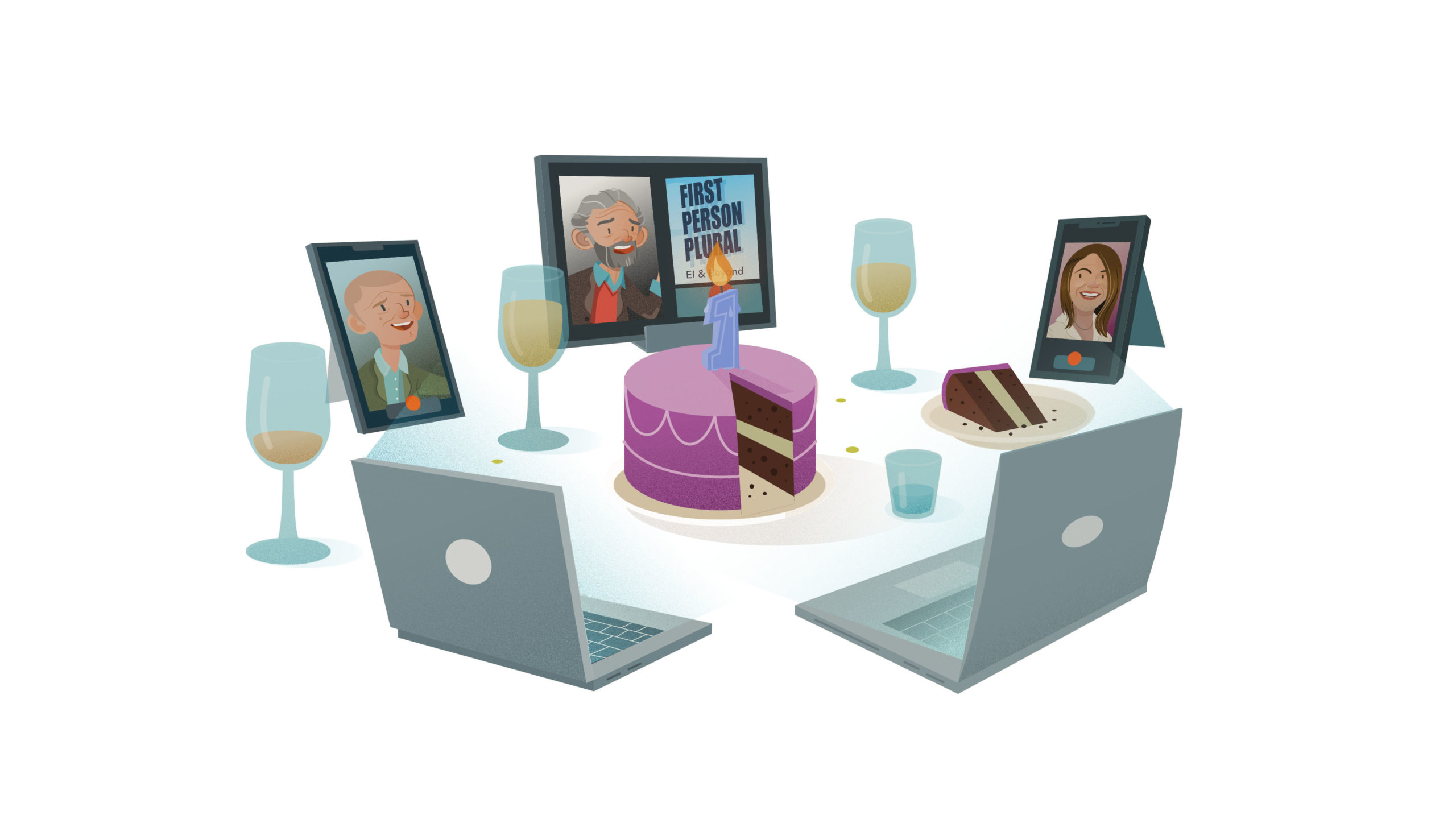 S1E12 Behind The Scenes: Celebrating The Close of Season 1
September 16, 2021
We started First Person Plural with the intention to foster a new kind of conversation about Emotional Intelligence ‒ one that applies to our daily lives in a meaningful and tangible way. In our final episode of our inaugural season, we're pulling back the curtain behind the scenes so you can get to know the people who make the show possible. Join our production team as we reflect on our favorite episodes, how we've evolved as we learned along the way, and where we're headed in season 2.
Our Guests
No items found
Resources
The following resources were referenced in today's episode:
Look back on our first season episode notes!
Thriving on Change audio toolkit, includes a series of conversations with experts that prepare leaders to expertly respond to uncertainty, conflict, and inevitable distraction.
Subscribe to the podcast:
Subscribe now and sign up for our newsletter to get notified as new episodes are released.
Have feedback? We want to hear it! Submit a Voicemail.
If you enjoyed today's episode, please rate our show and submit a review. It helps us spread the word about the show.
Episode Credits:
This show is brought to you by our co-hosts Daniel Goleman, and Hanuman Goleman and is sponsored by Key Step Media, your source for personal and professional development materials focused on mindfulness leadership and emotional intelligence.
Special thanks to all kids who were featured in our "Small People, big voices," segment at the top of each show: Thank you Jonah, Ari, Pippa, Isis,Mataya, Michael, Sujata, Neev, Ezra, Levi, Lucia, Juliet, Rowen, Kobi, Ione, and Maya! We appreciate you sharing your brilliant thoughts, perspectives and ideas with us!
This episode was written and produced by Elizabeth Solomon and Gabriela Acosta.
Episode art and production support by Bryant Johnson.
Theme music by Amber Ojeda.