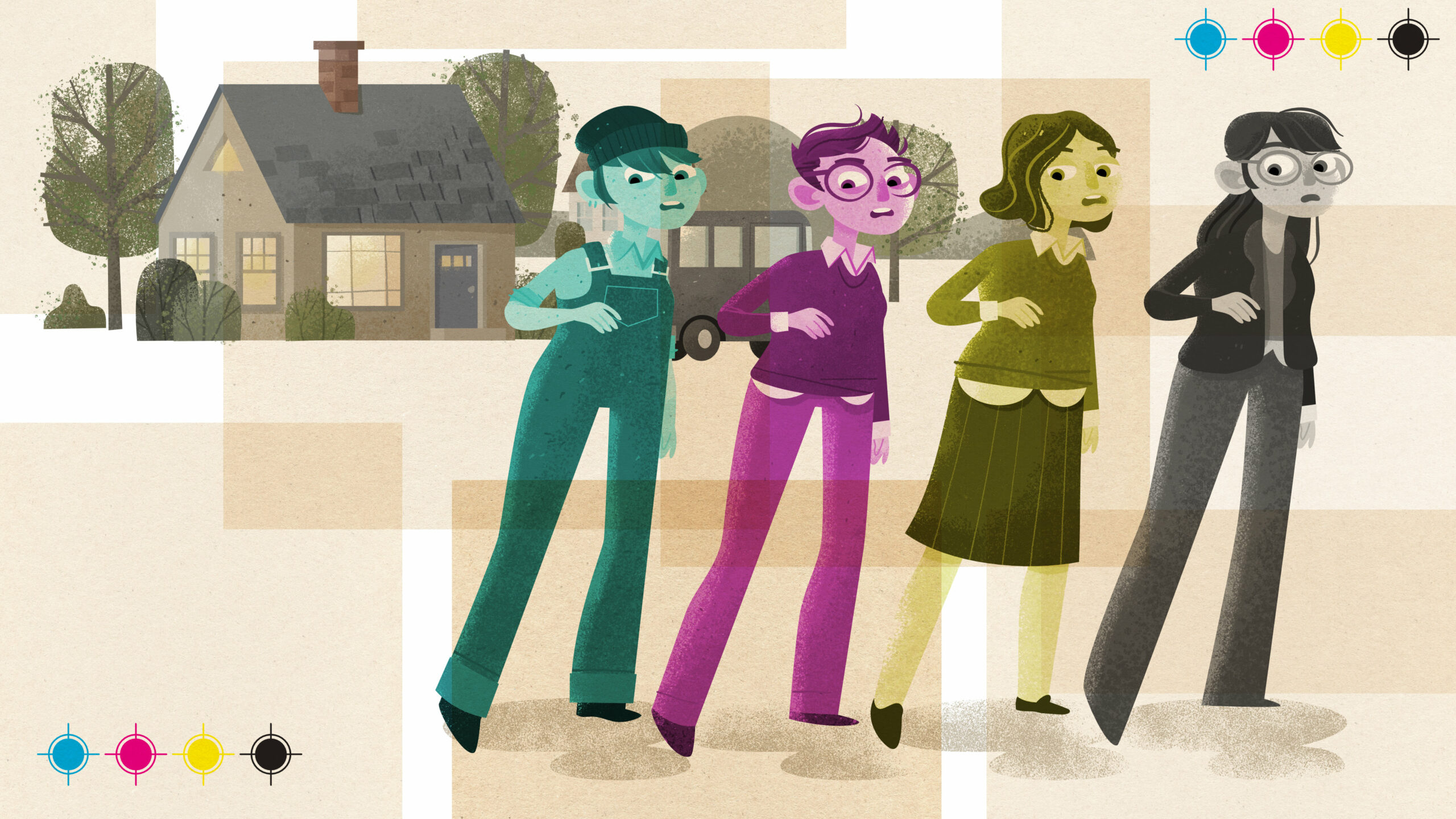 S4E1 Sister Act
November 22, 2022
We all have blind spots about ourselves. Today's story is about a group of siblings, Gwen Bass, Shawn Calbus, Laura Khalil, Elizabeth Kaselitz, Elizabeth Messberg and Katie Silver, who shared a similar blind spot: their anonymous sperm donor. They and their four other siblings grew up with questions that were hard to answer:
 What's your dad like?
Do you look more like your mom or your dad?
Do you have siblings?
Are you going to be gay because your parents are?
After half-a-lifetime exploring, creating, falling down and getting up, they discovered each other through DNA registries. They were surprised by what they learned and how it made them feel.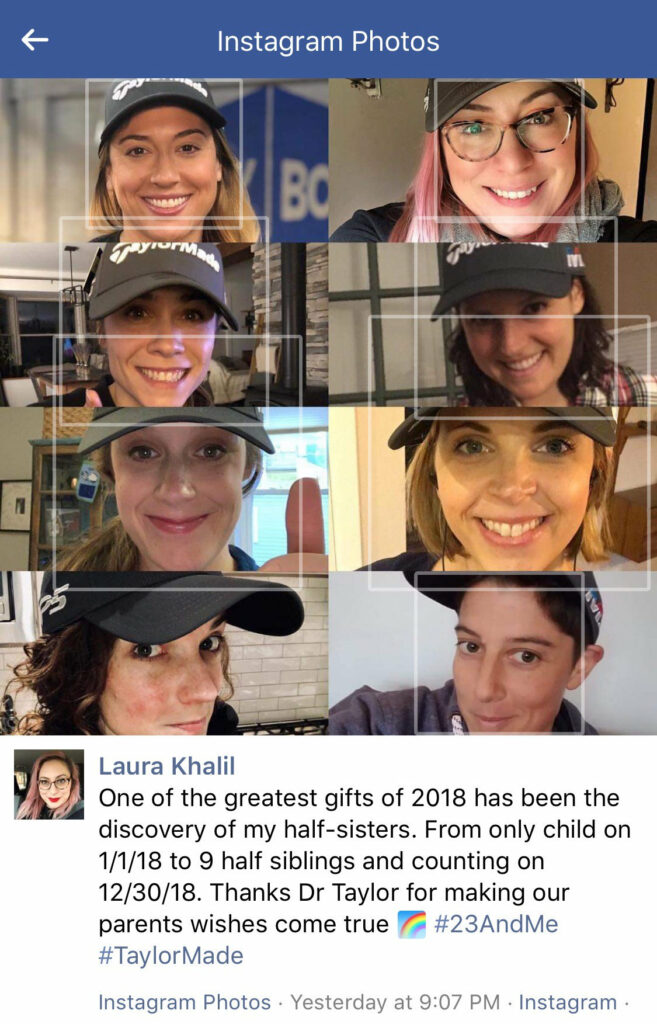 Our Guests
Gwen Bass
Gwen Bass's work focuses on engaging teachers, families and the community of support professionals around children to improve school experiences and long-term outcomes. She uses her research and expertise to enhance opportunities for marginalized students and improve educational access and outcomes for children with learning differences. Dedicated to training teachers, social workers and parents so they can collaborate to support children in schools, she is particularly interested in serving the most vulnerable children, including youth with disabilities and youth in foster care.
Dr. Bass frequently presents on inclusive classroom practices, behavior management, child development, child welfare systems, parent education, measurement and evaluation of social emotional skills in schools, and trauma-sensitive teaching. Dr. Bass provides educational and parenting consultation and training for caregivers, teachers, and social workers.
Prior to working in professional and graduate education, Bass spent 10 years in pre-K-12 schools as an early childhood educator, special education teacher and school counselor.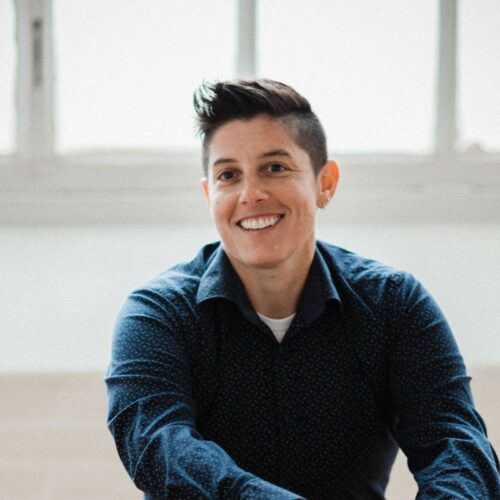 ---
Shawn Marie Calvin Calbus
Shawn Marie Calvin Calbus's love story with the built environment began in her Grandfather's woodshop where he would design and fabricate residential furniture pieces and whimsical household items. Shawn quickly picked up on his passion and dedication to perfecting the craft of woodworking.
​Flash forward 30 years, and Shawn's passion for design and dedication to details overflow from her personal life into her professional life. Shawn's interior design projects have been published in The New York Times, Wall Street Journal, The Washington Post, USA Today, Curbed Detroit, and have won AIA Detroit, AIA Michigan and Detroit Home Design Awards. Her furniture pieces have been on display at Chicago's Merchandise MART during NeoCon and featured in print publications.
The Founder & Creative Director of Shawn & Co. since 2008, Shawn is also the Director of Interior Design at INFORM Studio – an Architecture and Engineering Firm. For more than 12 years, Shawn has perfected her ability to align partnerships and drive the design process conceptualizing and constructing successful interior environments for a multitude of typologies and sectors.
​Shawn is the founding member and President of Ladies, Wine & Design Detroit. Through this organization, Shawn is able to bring awareness to the fact that only 3% of Creative Directors in the United States are female – that number drops to 1% BIPOC & LGBTQIA. With mentorship opportunities and programming inclusive of professional development, personal development and life in general, Ladies, Wine & Design Detroit empowers underrepresented creatives in and around The City of Detroit.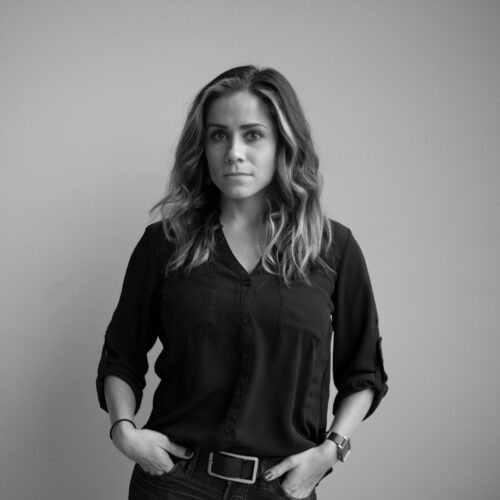 ---
Laura Khalil
Laura Khalil works with ambitious women in consulting that want to grow their businesses and rebalance the scales of financial justice in favor of women.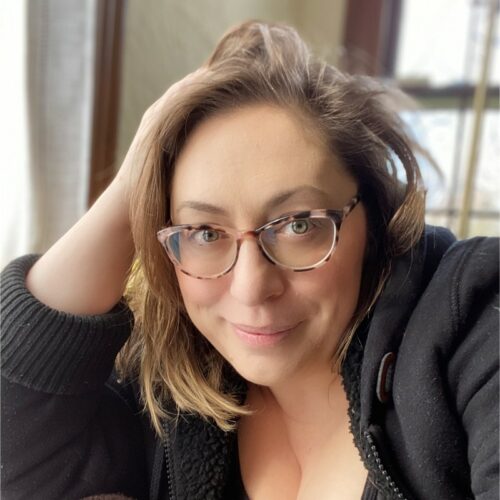 ---
Resources
More About the Sister Act:
Book
One of the sisters, Dr. Gwen Bass',  wrote a book about her experience: Immaculate Misconception. You can follow her journey on social media: 
Radio
Another sister, Laura Khalil, produced a story for WDET about finding her siblings.
Resources:
Ask Dan:
Have you ever wanted to ask Dan Goleman anything about emotional intelligence, mindfulness, meditation, or leadership? Or maybe purpose or life in general?
If you've got questions, Dan has answers.
Your question could be selected and featured on an upcoming episode.
Submit your question via voicemail at keystepmedia.com/askdan.
Dive Deeper into EI:
Where Emotional Intelligence Begins, by Elizabeth Solomon
Subscribe to the podcast:
Have feedback? We want to hear it! Submit a Voicemail.
If you enjoyed today's episode, please rate our show and submit a review. It helps us spread the word about the show.
Episode Credits:
This show is sponsored by Key Step Media, your source for personal and professional development materials focused on mindfulness leadership and emotional intelligence.
Special thanks to Shea Shackleford, ProTools wizard who got us out of the tall grass.
This episode was written and produced by Elizabeth Solomon and Kerry Seed
Episode art and production support by Bryant Johnson.
Our theme music is by Ghost Beats.