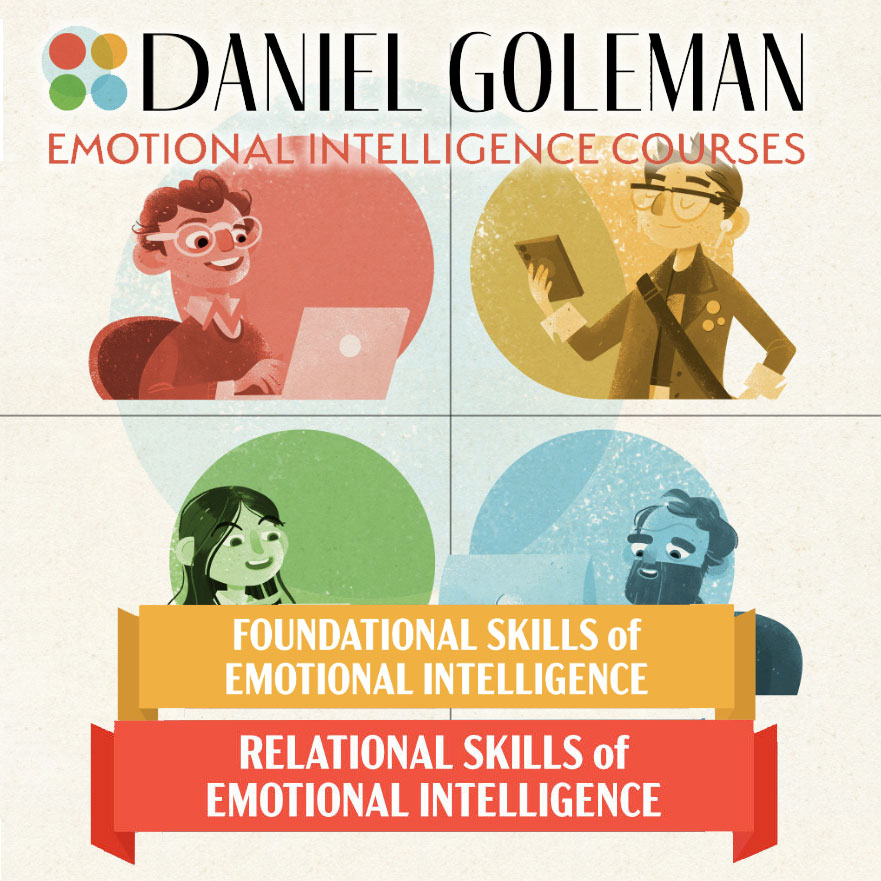 Foundational & Relational Skills of Emotional Intelligence Bundle
Format: Online Course
One course start date is available: April 10, 2023. Enrollment spots are limited. Enrollment dates for Quarter 3, and Quarter 4, 2023 will open soon.
Two additional course start dates will be available in July and September, with enrollment and exact dates announced soon.
Gain practical knowledge and understand how and when to apply the emotional intelligence (EI) skills that are prerequisites for responding skillfully to your own and others' emotions. Increase your threshold for complexity and be more flexible in the face of stress and uncertainty. Apply emotional intelligence to cultivate resilience and respond more effectively when encountering setbacks, obstacles, and challenges.
You'll also discover how to enrich your relationships with psychological safety and trust. You'll have an opportunity to experiment with new ways of interacting that bring out the best in yourself and those around you. Learn how to positively influence others while navigating challenging team dynamics and shifting work environments. Strengthen teamwork and
collaboration through science-based practices. Become a leader who inspires innovation and engagement.
By completing this 12-week course, you will earn two certified digital achievement badges (Foundational Skills + Relational Skills) and gain a foundational understanding and practical application of these core emotional intelligence skills:
Emotional Self-Awareness
Focus
Emotional Self-Control
Positive Outlook
Adaptability
Empathy
Conflict Management
Teamwork
Inspirational Leadership
Coach and Mentor
Influence
Organizational Awareness
This online course is asynchronous. It's released in weekly modules that include video, audio, reading, and reflection. You can pace yourself through each week in a way that best aligns with your schedule, while engaging with your cohort community and facilitator.
There will also be seven 90-minute synchronous, live group check-ins with course facilitators, occurring every other week through the duration of the course. It is highly recommended to be at these sessions live, if you can make it; we provide recordings as well.
Have questions about the course structure and details? Read these FAQs.
<!- View not found ->