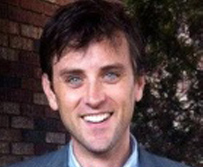 Christopher Willard, PsyD – Child's Mind: Integrating Mindfulness into Clinical Work with Young People
Format:
Streaming video
Streaming video
This is not a physical product. If purchasing this format, you will get access to streaming videos on our website in perpetuity. Videos are not downloadable. After purchase, you can view your videos by logging into your account.
Join acclaimed author and psychologist Dr. Christopher Willard in this workshop for professionals interested in bringing mindfulness to their work with young people. Dr. Willard teaches proven practices that can be used by therapists, educators, caregivers, clergy, medical professionals and others who want to teach mindfulness to the young people with whom they work in a range of settings. The first part of the workshop is dedicated to clarifying definitions of mindfulness and similar practices. Dr. Willard discusses the latest clinical research on the benefits of mindfulness in treating an array of mental health issues in young people, and the exciting neuroscience underpinnings of these practices. Then the workshop turns to exploring mindfulness in ourselves, practicing and experiencing these exercises. The rest of the workshop focuses on teaching mindfulness to young people in clinical settings, with practices for individuals and groups.
<!- View not found ->