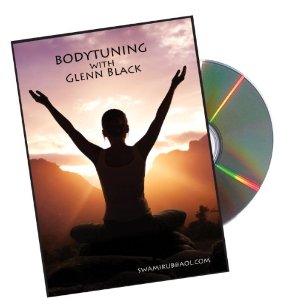 Bodytuning with Glenn Black
Format:
1 DVD
60 Minutes
About the Director
Glenn Black apprenticed with Mr. Tatz for seven years. In this DVD Mr. Black shows basic techniques for evaluating range of motion (ROM) and to determine appropriate methods to return those movements back to normal. He also demonstrates new techniques for relieving chronically held soft tissue.
Product Description
Bodytuning was created by Shmuel Tatz. In youth as a musician he learned that a well tuned instrument sounds better. As a bodyworker he realized that the human body could also be fine tuned. Professional athletes, dancers, musicians, anyone who uses their bodies intensely, can benefit from Bodytuning. Session 1 covers working on someone with restricted motion. Session 2 shows how to deal with someone who is hyper-mobile.
<!- View not found ->