Praxis You FAQ
[bg_faq_start]
What is Praxis You?
Praxis You is More Than Sound's online learning platform for personal and professional development. Our lecturers and curricula concentrate in emotional intelligence, leadership, and mindfulness. Each course includes a mix of video, audio, animation, reading downloads, personal reflection, and discussion forums to engage various learning styles.
Who is More Than Sound?
We are a small multimedia publishing firm based in Western Massachusetts. Our content focuses on emotional intelligence, leadership, and mindfulness. You can read about our team and mission here.
How many courses are available?
We will release one course at a time, beginning with Thriving on Change: The Evolving Leader's Toolkit, taught by Elad Levinson. The Introductory Module for Thriving on Change is available now for free, while the subsequent 7 modules will be released monthly, as a subscription. This will allow the user to complete the course in a reasonable time frame.
Are Praxis You courses live or pre-recorded?
All Praxis You courses are pre-recorded.
What materials do I need to take a course?
To take a Praxis You course, you won't need to purchase any texts. You will need a computer, tablet, or smartphone with a reliable Internet connection. And make sure your volume is on!
Which browser do you recommend?
We recommend Firefox.
But Praxis You also supports the most recent versions of the following browsers:
Can I sample a course before I enroll?
Yes! For a limited time, we're offering the Introductory Module to our first course, Thriving on Change: The Evolving Leader's Toolkit, for FREE.
Step 1: From the product page, click "Try the FREE Introductory Module!"
Step 2: You will be re-directed to the Introductory Module page, where you can read more it. Then scroll down to click "Register" (if you haven't already created a More Than Sound account) or "Log In."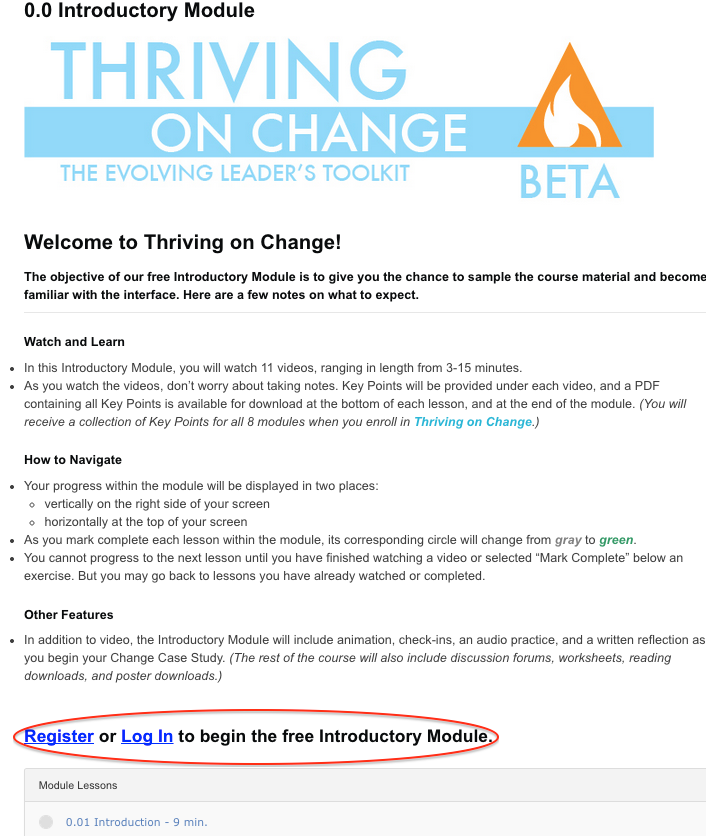 Step 3: This will direct you to the My Account page. Once you've registered or logged in, click the "FREE Introductory Module" link.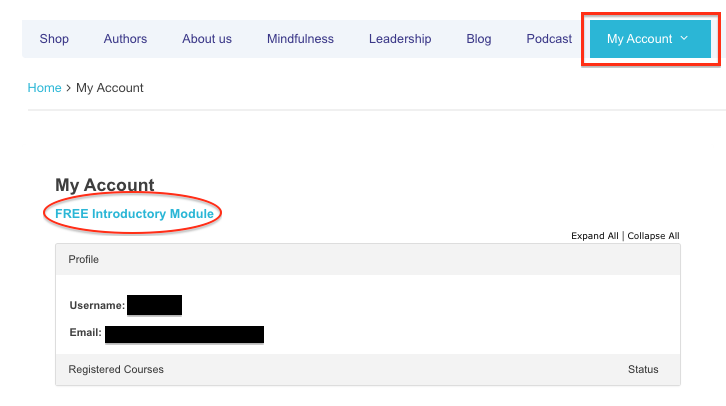 Step 4: Now scroll down past the course info, and click "0.01 Introduction" to begin.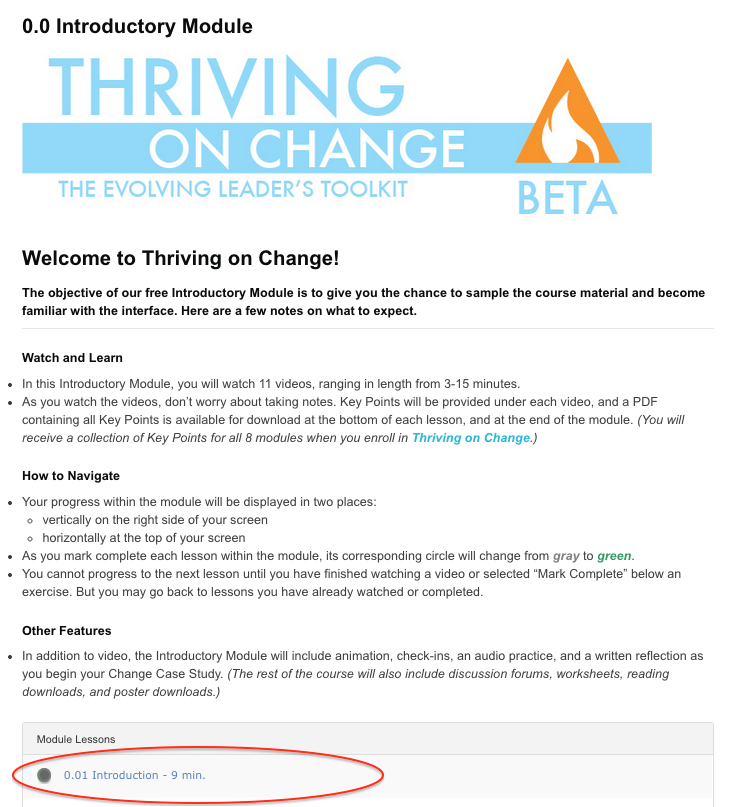 When does my course meet?
Praxis You courses do not have a formal meeting time. We've designed the program to allow users to work through the material when it's convenient for them. All video lectures in the course are labeled with their length, and most are around 10 minutes long.
I just enrolled in a course, now what do I do?
You can access your course from the My Account tab. Go to My Account, and select your course from the Registered Courses block.
I lost my password!
That's okay. Click here to reset it.
Can my company or organization license a course?
Yes. For more information about licensing, contact Mike at mike@morethansound.net or call 1.413.587.0818.
[bg_faq_end]
If you did not find the answer to your question on this page, please contact us at hello@morethansound.net.