Overview
Overview
Research has shown that Emotional and Social Intelligence (ESI) can positively shape our relationships and our outcomes – at work, and in life – yet developing the suite of ESI competencies in a lasting and effective way can be a challenge without the support and guidance of a qualified coach.
Drawing upon evidence-based techniques, real-time feedback, and an applied coaching model, our aim is simple: to give coaches a framework to help their clients build Emotional and Social Intelligence. We strive towards a transformative growth experience that brings beneficial impact not only to the clients who you serve, but their entire circle of influence, the organizations in which they play a role, and society at large.
When coupled with the wisdom and guidance of an ESI Meta-Coach – the person who will be your coach in this program – the result is greater Focus, Self-Awareness, Emotional Balance, Empathy, Positive Outlook, and Adaptability.

Isn't it true that if we throw a rock in the dark attempting to hit a target, it's not so easy? Yet, that is precisely how many of us live. We typically don't stop long enough, regularly enough, or consciously enough to know what we want, let alone set into motion the complex set of skills and actions needed to identify and extricate unhelpful behaviors and install new ones capable of moving us in the direction of our desired outcomes.
We can learn to gain proficiency in seeing the connection between our present results, our mindset, and our actions. We can use this as an opportunity to check for alignment between our values, our motivation, and our experiences. Working with a coach helps us understand how these multi-dimensional facets are interconnected, and how we can foster new, healthier patterns that enrich our personal and professional relationships.
Methodology
Methodology
The Daniel Goleman Emotional Intelligence Coaching Certification seeks to bridge the knowing-doing gap using the Emotional & Social Intelligence framework to develop the twelve competencies known to positively differentiate our overall efficacy, and to maximize our ability to exercise our personal agency (that over which we have direct control in our lives).
The program draws upon evidence-based behavioral change theory, positive psychology, unconscious bias, compassion training, neuroscience, Mindfulness-Based Stress Reduction (MBSR) Techniques, and Emotional & Social Intelligence. Students will be trained in these concepts and practices, as well as in a defined coaching philosophy.
---
Competencies
There are 12 competencies in the Emotional and Social Intelligence Leadership Competency Model developed by Daniel Goleman and Richard Boyatzis. The individual competencies are below, falling into 4 primary domains:
Self-Awareness is the foundational capacity to recognize and understand our own emotions and how they affect others.
Self-Management fosters a means by which to balance emotions in the interest of making progress towards our goals.
Social Awareness helps us connect with and understand the people around us.
Relationship Management guides effective interactions with others to make a greater impact.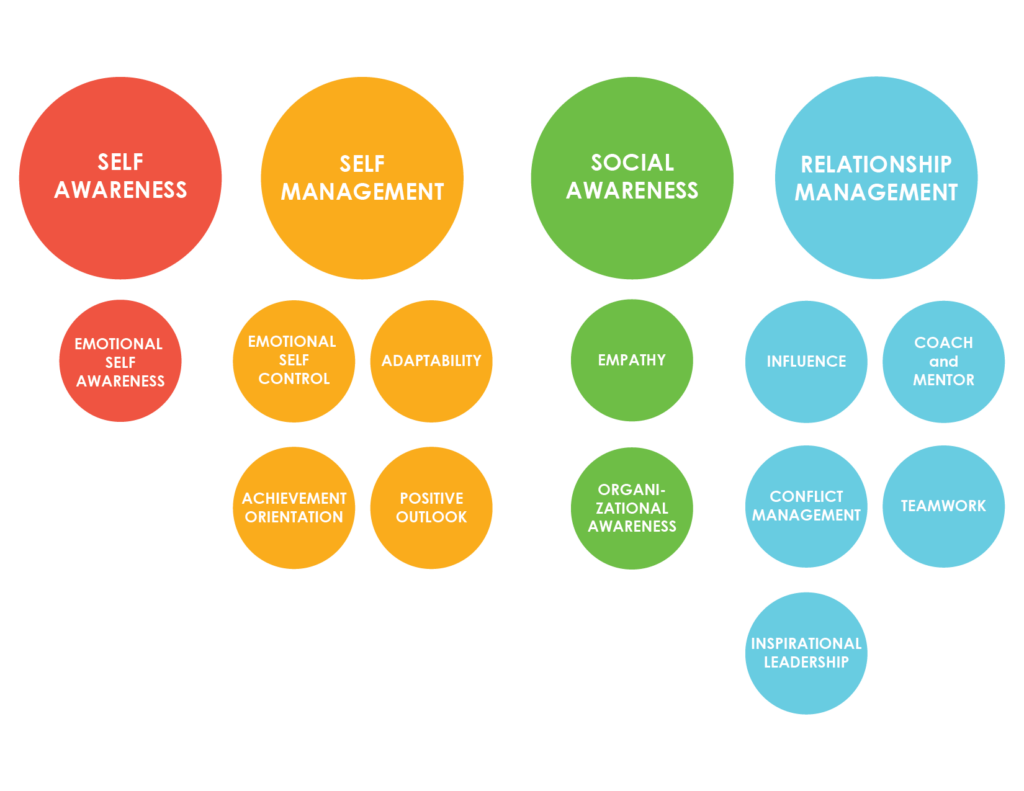 ---
Learning Journey
Through the coaching certification process, you will experience an immersion in the Daniel Goleman Coaching methodology, a framework that will guide your individual experience as a student in this coaching program, as well as what you will be trained to guide your clients through upon completing your certification. Your small cohort will discover and learn how to uncover insights and integrate this understanding within the coaching experience.
Our learning philosophy follows 4 key steps for igniting and sustaining behavioral change:
Self-Discovery. Observe habitual patterns of mind and ways of interacting with thoughts and emotions, as well as the emotions of those around us. We will explore consciously and unconsciously-held beliefs, biases, attitudes, and behaviors in order to facilitate our journey to (re)discover and (re)connect with what is most important to us and the ways in which we are getting in our own way.
Reputation. Gain an understanding of the degree to which one's self-perception coincides with how we are perceived by others. Through assessment and feedback, we can start to gain a clear picture and baseline understanding of our style, our manner of interacting with others, and where our self-awareness is on the spectrum ranging from being self-aware to self-opaque.
Sense-Making. We will formulate very clear aspirations and images of who we are when we operate from the best version of ourselves as we consciously move in the direction of the life we would like to be living. We will pinpoint gaps in self-perception, identify areas of strength and opportunity, and recognize and dispense with old coping mechanisms while fashioning new, more effective strategies working with what we actually have control over; namely, ourselves and our own reactions.
Emergence. We establish a set of practices and support systems to ensure momentum, evolution, and refinement of our desired path, along with the ability to course-correct when challenges arise.
---
Learning Approach
In order to execute on the learning philosophy, we structure a clear learning journey with specific actions to support ongoing and lasting change. Each component serves and promotes progress towards one's desired results, considering the inherent complexity and contextual relevance of each individual's experience.
Study. This refers to processing and understanding information from an intellectual or theoretical standpoint. This includes reading, observing, listening, taking written notes, analyzing, memorizing, and/or summarizing to understand valuable information.
Reflection. The refinement and integration of one's working knowledge, which is a combination of intellectual and experiential understanding. This can include writing or journaling, video or audio blogging, gaining self-understanding, asking questions, and thoughtfully considering personal beliefs and results.
Application. Learning by doing. You will experiment and gain facility with what ESI looks and feels like in the real world by directly applying what one has studied and learned at an intellectual level and through reflection. This can include practices, simulation, implementation, and testing new mental models and modes of being and engaging with others.
Support Structures. Integrating all these concepts, methods, and experiences, we draw upon a variety of tools, resources, and support mechanisms. This will include 1-1 coaching with a Meta-Coach, peer coaching, ongoing guidance and support from Meta-Coaches, external tools (such as apps or other practical resources), internal tools (such as Self-Awareness, Focus, and Emotional Balance), and receiving ongoing, meaningful feedback.
Ready to learn how it all works? Read on for the details on program structure, or jump to the webinar at the bottom of the next section for a narrated walk-through.
Structure
Structure
The Coaching Certification program lasts approximately 27 weeks without the Practicum; 39-51 weeks with the Practicum. For the first half of the program, students have bi-weekly calls with their Meta-Coach. The second half of the program students are partnered with another student from the cohort who they will alternate coaching and being coached by. For the entirety of the program, students have access to an experiential, online learning journey that is geared towards installing the behaviors needed for lasting change and the development of the suite of ESI competencies.

Pre-work & Assessments
After enrollment, students will complete the following assessments:
360-degree Assessment
Coaching Intake Questionnaire
PSI (Personal Sustainability Index)
Motivational Drivers
Students will be given access to learning resources and materials to review prior to the first residency.
---
Residency 1
A 2-day in-person event to be held in Vienna, Austria in July 2019 (a retreat/conference center in a natural setting).
Program kick off and overview
Coaching intake discussion between participant and Meta-Coach
Meta-Coach will debrief participants on their assessments
Participants get to know one another and actively engage with each other and the Meta-Coaches in a variety of formats
Comprehensive overview of certification training
---
Foundational Skills
Asynchronous learning: completion of 12 modules (online) in the Foundational Skills of Emotional Intelligence (illustrated below)
Daily practices: application of concepts, journaling/video/audio blogging and self-reflection
Bi-weekly coaching call with Meta-Coach
Access to business cases, evidence-based studies, and additional practices specific to each module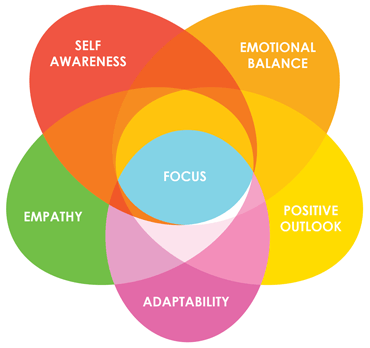 ---
Residency 2
A 5-day in-person event to be held in Vienna, Austria in September 2019.
Applied exploration of coaching methodology, curriculum, and program flow
Practice coaching techniques and approaches
Understand how to interpret written/audio/video journal entries
Coaching simulation
Partner-pairing for part two of the certification: coach-the-coach
Revisit Residency #1 assessments and reflect on progress
Coaches and Meta-Coaches networking
Individual learning tracks: Preview of Mindfulness-Based Stress Reduction (MBSR) Techniques, Movement and Mindfulness, Conflict Management, Diversity,

Civility

 & Unconscious Bias.
---
Relationship Skills
Asynchronous learning: completion of 12 modules in the Relationship Skills of Emotional Intelligence (illustrated below)
Daily practices: application of concepts, journaling/video/audio blogging and self-reflection
Bi-weekly coaching call in which you are coaching your learning partner
Bi-weekly coaching call in which you are coached by your learning partner
Oversight by Meta-Coach, who will listen to three coaching calls for each student and provide support and feedback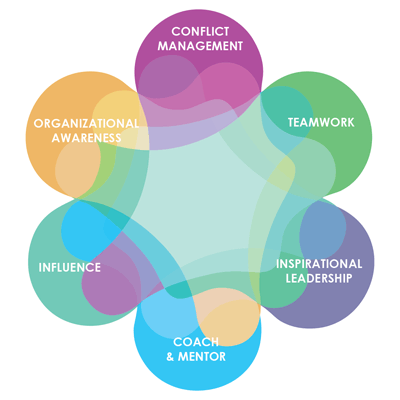 ---
Practicum
Students will coach clients through two, 12-week blocks of the Emotional Intelligence Training Program: Foundational Skills and/or Relationship Skills
They can either coach one client through the entire 24 week Emotional Intelligence Training Program or two people through the Foundational Skills portion of the program
The anticipated time frame to complete the Practicum portion of the program is between 12 and 24 weeks, depending on the approach taken
The Meta-Coach will be on hand to observe a minimum of coaching sessions and to provide guidance as needed
---
Certification Exam
---
Optional Re-Certification
Occurs every two years
Submit portfolio of relevant learning and development & coaching experience
---
Watch our detailed overview of the methodology, structure, and approach of this program.



Coaching Philosophy
Coaching Philosophy
We see coaches as wise ambassadors of positive transformation, helping clients to see that they are fully equipped to deal with all manner of situations by tapping into their own core capacities for self-empowerment and change.
A great coach helps clients:
Discern what they do and do not have control over
Find their personal agency and influence
See the best in themselves, in others, and in circumstances
Realize the impact of one's habits of mind, outlook, and results
Discover/rediscover their purpose and values
Understand how they get stuck in their own mental models and how to spot and break unproductive patterns
Find and channel their own inner coach long after formal coaching is complete
A great coach:
Brings a point of view
Confirms hunches
Is okay being wrong
Is kind, calm, and clear
Is direct and respectful
Creates personal safety
Keeps confidentiality
Is fluid and adaptable, not prescribed or mechanical
Has impeccable listening skills
Applies the mindset and practices they advocate
Is able to see patterns in a client's perceptions and behaviors and brings them to the client's attention in a thoughtful, nonjudgmental manner
Students in the Daniel Goleman Emotional Intelligence Coaching Certification program will be coached by "Meta-Coaches" – a group of highly-experienced subject matter experts who will guide and support you through this learning journey.
Get to know our Meta-Coaches below.
Program Benefits
Program Benefits
As a certified coach in the Daniel Goleman Emotional Intelligence methodology, you will have the benefit of a comprehensive, evidence-based, and multi-disciplinary learning experience. You will gain meaningful new insights to impact your personal and professional life while elevating your expertise. Upon completion of the program, you will be equipped to guide clients through positive transformation that will leave a life-long impact.
You will have the option to become part of a network of Emotional Intelligence coaching professionals to which clients may be referred. You will also benefit from clients having access to an in-depth online program in Emotional Intelligence, for which your coaching will be perfectly aligned, giving you a clear and structured framework for guiding clients through their learning experience.
Here is what you can expect as a student:
Unique focus on the Foundational & Relational skills of ESI through proven, practical insights
Combination of cognitive + behavioral techniques – so that you understand + experience
360-benefit, a transformative learning experience that positively impacts your relationships and results
A highly integrated, coaching experience in which you engage in extensive practice while receiving substantive guidance and support
Access to analytics and real-time data on individual progress
Validated assessments co-designed by Dr. Goleman and Dr. Boyatzis
---
Here is what your clients will gain from working with you after you are certified:
A clear path to understand, apply, and develop the suite of EI competencies
Increased capacity for Self-Awareness, Focus, and Empathy
Ability to find and sustain emotional balance in times of stress
Stronger and more effective workplace relationships
Increased engagement, wellbeing, and performance at work and in personal life
A functional understanding of ESI and how to apply it in everyday situations
Capacity to embrace complexity, navigate interdependencies, and thrive in transparent, feedback-rich environments
Operate with a clear vision of the greater good, beyond individual or organizational goals

Application & program Costs
Program fees are $15,000 USD. Program participants will be responsible for their travel and lodging associated with each of the two residencies. We will be accepting and reviewing applications on a rolling basis until the program is full. Cohort sizes are capped at 50, we will create a waiting list if this limit is met. We may reach out to you to schedule an interview if further dialogue regarding your application is needed. Upon formal acceptance into the program, you will receive a registration link to complete your enrollment. We will require a payment of 50% of program fees at that time, with the remaining balance due one month before the start of your program.  Please see our FAQs for further details.
Our 2018 cohort is now full and underway! If you are interested in participating in future coaching certification programs, please fill out the interest form below.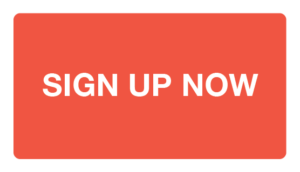 FAQ
Frequently Asked Questions
What is meant by coaching certification?
Individuals who undertake the Emotional Intelligence Coaching Certification (EICC), will be trained in a specific coaching framework, philosophy, and methodology geared towards helping clients develop the suite of Emotional & Social Intelligence competencies. Upon successful completion of the program, participants will become certified coaches in the Daniel Goleman Emotional Intelligence Coaching model, which will give them the credentials and training to work with their own client base as well as clients we refer to our certified coaches using the specific methods, techniques, and framework to bring about lasting behavioral change.
To apply for and receive the EICC coaching certification the following is required:
Applying Emotional Intelligence and reflective practices within your own experience and practice as a coach.

Successful completion of all training requirements listed in the program details, including full participation in both residencies and completion of the practicum and final exam.

Prior coaching experience along with an established meditation or contemplative practice (or the sincere desire and commitment to train in and develop a personal practice).
How will I be able to use my certification?
Certification allows an existing coach (or an aspiring one) to work with associates and leaders within their own organizational setting.
Coaches, Leaders, OD Practitioners, and/or Consultants may choose to become certified in order to incorporate EICC methods, tools, and practices into their existing coaching and/or consulting practices that they use with their client base.

Individuals who successfully complete the certification will have the opportunity to be affiliated with Key Step Media's (KSM) Coaching Team and can either continue working with their own clients and/or with KSM's client base on a referred basis.

Finally, depending on how a program graduate decides to apply what they've learned, they will receive credentials that identify how they are using their certification:
Option 1: Those who integrate what they've learned into their own methodology will receive the designation of: Emotional Intelligence Certified Practitioner (EICP) and will be able to indicate they are a graduate of the Daniel Goleman Emotional Intelligence Coaching Certification program.
Option 2: Should an individual decide to continue using the Daniel Goleman methodology within the framework in which it has been designed for use with clients (i.e. in tandem with the online Emotional Intelligence Training and in the same format in which they have been certified), then participants will utilize the following credentials: Emotional Intelligence Certified Coach (EICC) and will be able to indicate that they are a graduate of the Daniel Goleman Emotional Intelligence Coaching Certification program.
Are their plans to offer the coaching certification program with residencies in Australia, Europe, Brazil or Asia?
It depends on whether there is a critical mass of applicants from these respective geographies interested in completing the program. To demonstrate your interest in an international Coaching Certification and to receive updates on future cohorts, sign up here.
Is this program an Accredited Coach Training Program (ACTP)?
We are pursuing ACTP status and anticipate receiving credentialing after the requisite waiting period for new coaching certification programs. That said, we anticipate that our program will itself become a standard for the coaching industry, as we intend to study the drivers of efficacy of the coaching engagement and the online training program, the credentials of which will carry with it the weight of Daniel Goleman as a pioneer in the field of study surrounding Emotional Intelligence.
At what point in the training program can I begin coaching clients in the Daniel Goleman methodology?
After you have successfully completed the complete certification program, you can begin coaching clients.  Refining your unique coaching voice and style, while growing your expertise to support others in developing their EI competency, is an important part of the coaching training process.  
Is a graduate degree necessary to be considered for the program?
You can become certified in Dan Goleman Emotional Intelligence Coaching without a graduate degree; however, coaches with a graduate degree in a relevant field (e.g. psychology, organizational behavior, or education) will be evaluated as having a common set of prerequisites to be successful in the program. When an applicant does not have a graduate degree, we will look for personal and professional experience that provides a similar depth of skill and understanding.  
Are there any prerequisites?
No, however, we are selective with regard to who we accept into the program. The intent of each cohort is to draw from participants whose experience will add to the overall group dynamic of those admitted into the cohorts.
How long does it take to become fully certified?
Approximately 12 months. Please see the program flow, which outlines the various key elements of the program and length of time it takes to complete each step. 
How much does it cost to complete the certification?
$15,000 + travel & lodging for two, onsite residencies lasting 2 days and 5 days respectively. The estimated lodging costs (not including the cost of meals) are $200/night + any applicable taxes.
How can I be certain to reserve my spot once my application has been accepted?
Once you are notified that your application has been accepted, you'll need to pay at least half of the program fees to reserve your spot (7.5K). You will then have until one month before the start of the program to pay the remaining balance. If we don't receive the remaining balance at that time, we will open up the spot to whomever is next on the waiting list.
How long will it take before I am informed as to whether I have been accepted into the program?
Applications will be reviewed on a rolling basis. We anticipate responding to applicants within two to three weeks of their initial application. We may request an interview to help with our decision-making process.
What happens if I decide not to attend the program after having reserved my spot?
We have a limited number of spaces for each cohort. Therefore, if you decide to withdraw from the program after the initial deposit of $7,500 is made, we will retain half ($3,750) in the event we are unable to fill your spot with another participant.
If you withdraw after August 1st, 2018, by which time the full balance will have been paid, we will only be able to refund 50% ($7,500) of the total program fees – unless we have a replacement to take your spot.
Once the coaching certification training has begun (September 7th), withdrawals from the program will result in a forfeiture of 75% ($11,250) of the total program fees. This is to account for program costs and logistics associated with running the program that will already be in motion.
Should there be an unforeseen obstacle to your being able to attend the program, and the initial deposit or the entirety of the program fees have been made, you will be given the option to attend a future cohort.
Where will the residencies be held?
 The residencies for Cohort Two will take place at St. Martin Therme & Lodge in Vienna, Austria over several days in July and September 2019. Exact dates will be announced soon.
When are arrival and departure times for the first residency?
We will provide more information on this subject once the residency dates are finalized, stay tuned!
What if I cannot commit to attending both residencies? Can I attend remotely online?
Attendance at both residencies in person is required. If you have scheduling conflicts, we encourage you to apply when your schedule will permit. To receive updates on future cohorts, please fill out our interest form here. 
Do the online portions of the program or residencies cost extra?
No. The online portions of the program and residencies themselves are included in the program cost. However, the costs associated with travel & lodging to and from the residencies are not included in the program cost and should, therefore, be factored in as an additional out-of-pocket expense.
What is the time commitment needed to complete the program? Can I be working at the same time as completing the program?
While the program is designed for working professionals to be able to complete the various program elements while they carry on with their full-time endeavors, the EICC program represents a substantial commitment of time and effort. The commitment includes the time dedicated to the training itself, being coached by a Meta-Coach, and applying the practices and coaching techniques as you are learning them.

There are 24 weeks of online training

, which will take between 10 to 20 minutes a day to complete, 5 days per week. We realize people are busy which is why we have designed the program to be accessible and doable. (Note: There will numerous optional articles, practices, and videos that participants can access in addition to required content.)

Being coached by a Meta-Coach, will require a time commitment of about 1 hour biweekly (every other week) for the first 12 weeks of the program.

Coaching, being coached, and reading the journals of a fellow student in your cohort will require approximately 1 hour of coaching every week and 1 hour for responding to journals/blogs during the second 12 weeks of the program.  

Keep in mind, there is a significant applied (i.e. practice) component, which takes the form of daily application of concepts, self-reflection, and introspection (the insights of which program participants are encouraged to capture via journaling and/or video/audio blogging). These elements are key to changing behavior and implementing the practices you are learning well beyond the end of the learning journey.
Overall, the weekly commitment including online and coaching elements is approximately 2.5 to 3.5 hours per week depending upon your personal reflection and journaling practice.  This does not include the time it will take to practice or apply the various practices and concepts you are learning as part of the program. But since these are presumably things you'd be doing anyway, shifting your perspective or approach in doing them doesn't add to the time it takes to carry these out. The only risk is that you just might be more skillful in doing them.
Can I take the online portion of the training and forego the certification process?
You would not receive a coaching certification if you only completed the online portion of the training. Instead, you would receive a certificate of completion for the online training itself, which would not qualify you necessarily to coach others using the EICC approach. Learn more about our online training programs here.
Will Daniel Goleman facilitate the residency sessions?
While the coaching certification program has been designed and developed by Daniel Goleman and his team of developers and subject matter experts at Key Step Media, he will not be facilitating as part of the program. However, he does plan to attend and be present at the residencies as well as connect with cohorts periodically via video conferencing forums throughout the program.  
What if I already have a coaching certification – will this methodology be suitable for integration with other forms of coaching?
Yes, the value of an EI coaching certification is that you can integrate it with other certifications and/or your own coaching approach. There will be a distinct professional designation, however, should a graduate of this program decide to utilize the training they have received outside of the specific framework in which it was designed (as outlined in another question in the FAQs). The practices you will learn are infinitely applicable in any setting, professional and personal. Since it is a model that is based on the evidence-based framework of Emotional Intelligence, it is not an investment of your time, energy, and money that will simply go out of style or diminish in usefulness. Rather, it can be viewed as the foundation upon which other approaches, practices, and concepts can be built.
Can coach certification training be offered within a business or enterprise?   
Yes. We are always working with business partners who are developing internal coaching capacity. Individuals who successfully complete the coaching certification program can coach individuals within their own organization using the Daniel Goleman Emotional Intelligence Coaching model or they may integrate aspects of what they have learned into their company's existing coaching paradigm. There will be separate and distinct designations, however, to indicate the specific approach that is being used (details outlined above in the FAQs). For more detail on how an organization might seed this coaching program and approach within their existing business or leadership development strategy, please contact Michele Nevarez: michele@keystepmedia.com.
To what extent does this coaching model measure individual progress?
We will be drawing from technology (vis-à-vis an app) along with assessments to be able to provide program participants (and the clients they will eventually coach using this methodology) with meaningful progress updates and value personal insights. To this end, we are excited to announce our collaboration with the Center for Healthy Minds (Healthy Minds Innovations). More details to follow.
I would rather be coached than go through the coaching certification program at this time. Who should I talk to?
Please fill out our Interest in Being Coached in Emotional Intelligence form to receive updates on our forthcoming programs.