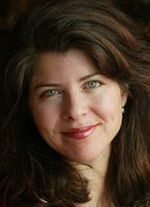 Naomi Wolf
"A consequence of female self-love is that the woman grows convinced of social worth. Her love for her body will be unqualified, which is the basis of female identification. If a woman loves her own body, she doesn't grudge what other women do with theirs; if she loves femaleness, she champions its rights. It's true what they say about women: Women are insatiable. We are greedy. Our appetites do need to be controlled if things are to stay in place. If the world were ours too, if we believed we could get away with it, we would ask for more love, more sex, more money, more commitment to children, more food, more care. These sexual, emotional, and physical demands would begin to extend to social demands: payment for care of the elderly, parental leave, childcare, etc. The force of female desire would be so great that society would truly have to reckon with what women want, in bed and in the world."

– Naomi Wolf, The Beauty Myth
Naomi Wolf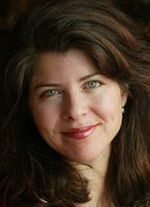 Naomi Wolf was born in San Francisco in 1962. She was an undergraduate at Yale University and did her graduate work at New College, Oxford University as a Rhodes Scholar. Her essays have appeared in various publications including: The New Republic, The Wall Street Journal, Glamour, Ms., Esquire, The Washington Post, and The New York Times. She also speaks widely to groups across the country. She currently resides with her family in New York City.
Naomi Wolf is co-founder of The Woodhull Institute for Ethical Leadership, an organization devoted to training young women in ethical leadership for the 21st century. The institute teaches professional development in the arts and media, politics and law, business and entrepreneurship as well as ethical decision making.
Facebook     â—Š     Twitter     â—Š     C-SPAN      â—Š       HuffPost     â—Š      The Guardian
At More Than Sound, Wolf is the instructor of Non-Fiction Book Proposal Writing Class. In her course, Wolf teaches you how to put your vision and passion into an engaging, readable, and highly marketable non-fiction book proposal. Build a career in which your ideas turn into articles and books that can chance the world and also sustain you professionally.
â—Š
Wolf is also a featured speaker in Daniel Goleman's Wired to Connect: Dialogues on Social Intelligence. In the Wired to Connect dialogues, Goleman meets with leading thinkers whose virtuosity and innovation have transformed their own fields. As listeners, we have the unique opportunity to join them in their explorations, and through their discoveries gain useful insights for our own lives.
Wolf's segment is called The Inner Compass for Ethics and Excellence. In this conversation, the pair discuss a new paradigm for women's success, emerging neuroscience showing how trust is built when women are liberated to speak their true voices, an innovation in training empowers women to achieve peak performance as leaders, and how outstanding leaders manage emotional culture.
â—Š
The Beauty Myth: How Images of Beauty are Used Against Women     â—Š     Vagina: Revised and Updated     â—Š     Give Me Liberty: A Handbook for American Revolutionaries     â—Š     The End of America: Letter of Warning to a Young Patriot      â—Š     Misconceptions: Truth, Lies, and the Unexpected on the Journey to Motherhood     â—Š      Promiscuities     â—Š     Fire with Fire: The  New Female Power and How It Will Change the 21st Century     â—Š      The Treehouse: Eccentric Wisdom from My Father on How to Live, Love, and See
+ Read more